The History of Aesthetic Skin Rejuvenation Technologies (1995 – 2013)
The growing market demand for cosmetic facial enhancement and rejuvenation procedures with minimal down time and low risk has led to the development of a number of different technologies for non-surgical skin rejuvenation.  "Ablative" laser skin resurfacing was first introduced in the mid 1990's. Ablative devices can be used to precisely remove the upper layers of photo-damaged and aging skin as an alternative to chemical peels. The earliest models of ablative lasers were found to be capable of impressive clinical results but required considerable skill to operate. In addition, the first generation of laser resurfacing systems were associated with prolonged healing and high complication rates, particularly in darker skin patients. These limitations resulted from the fact that the entire epidermis and papillary dermis were removed, often over large skin areas such as the entire face.
A new generation of laser resurfacing systems was introduced in 2003 with the development of the "fractional" laser. Instead of treating the entire skin area, fractional lasers treat only a condensed matrix of small "islets" of tissue, and leave the skin in-between these islets intact. Healing is immediately initiated from these intact skin areas, resulting in reduced downtime and reduced complications. Since the introduction of the first fractional laser system, a myriad of fractional laser systems, utilizing CO2, Erbium:Glass and  Erbium:YAG laser technology, have been developed and cleared for marketing worldwide.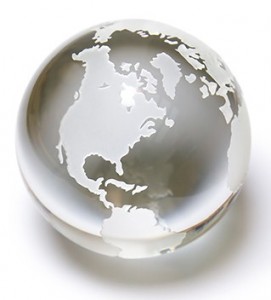 The latest advances in aesthetic medicine utilize radiofrequency ("RF") energy as opposed to light energy. RF is also a form of electromagnetic energy, but the mechanism of action it utilizes to treat the skin is quite different than light-based technologies. When RF energy is applied to the skin surface, rapidly oscillating electromagnetic fields cause movement of charged particles within the skin and the resultant molecular motion generates heat. RF devices are not "new". In fact, this source of heat has been extensively used in surgery for hemostasis and tissue ablation (electro-surgery) for over fifty years. In the past decade, however, RF has been widely applied in the field of aesthetics for various indications based on skin tightening generated by deep RF dermal heating with resultant collagen remodeling. The latest advance in aesthetic technologies has been the development of micro-fractional RF systems. These devices enable RF energy to be used for controlled fractional skin resurfacing, and can achieve results similar to fractional laser systems without the risk of pigmentary changes resulting from absorption of energy by epidermal melanocytes. By adjusting the operating parameters—primarily energy level and the duration of application of the energy, fractional RF systems allow the practitioner to treat either or both the epidermal and/or dermal skin layers. iFRAX treatments contributing to a combined effect resulting in effective micro-fractional skin rejuvenation and "lifting" and improved appearance of wrinkles, fine lines, scars and stretch marks.