AquaGlo Handpiece & Tip Technology
The AquaGlo's  handpiece is lightweight for comfort and precise facial stroking. AquaClean's tips do not abrade the skin, and are smooth and gentle with no sharp edges or abrasives. Aquaporin solutions are automatically dispenses from the central aperture and circulated along the surface of the skin while gently infusing and dissolving impurities. Natural liquid skin cell plumping with vacuum lifting and smoothing of fine lines and wrinkles provides glowing all-liquid facial rejuvenation. You control liquid speed and pressure by adjustable vacuum mobilization and waste suction ports that deeply cleanse and rejuvenate the tissue at the rate of 670 mm Hg, per facial session.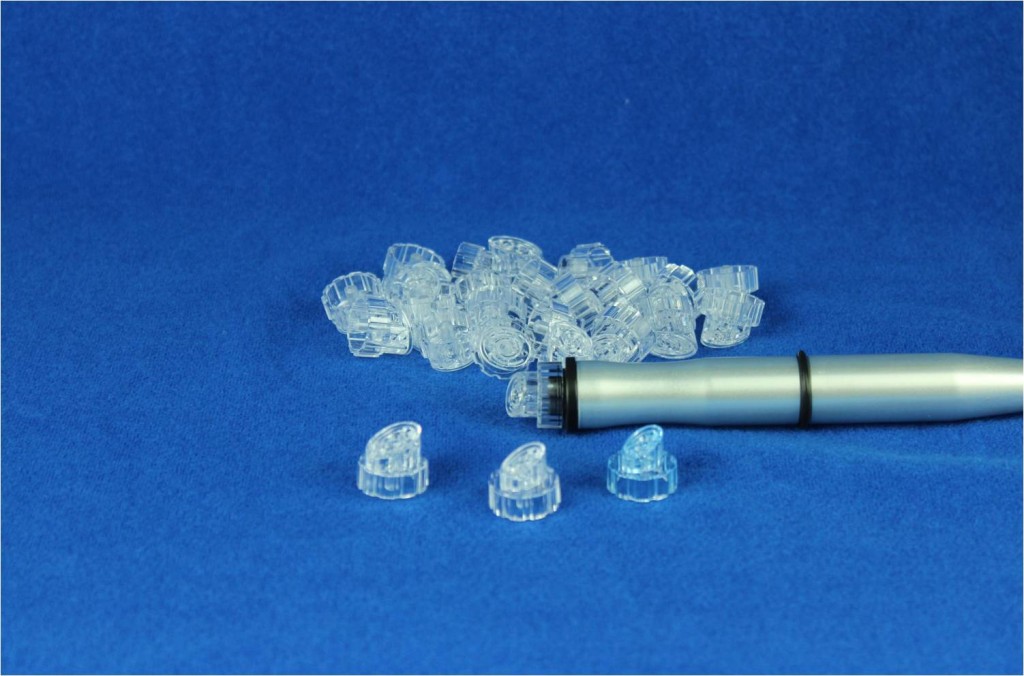 Technical Specifications
Ergonomic Handpiece (H x D x W): 234 mm x 30 mm x 19 mm

Applicator Tips: New Sphere 8 Illite Mineral Tips

Tips: 23.5 mm x 22.3 mm

Operation Mode: Continuous
Vacuum pressure: 670mm Hg
Vacuum Suction Pressure Adjustment: Low to High
Anti-over flow system
Electricity: Single phase/ AC220V or AC110V
Frequency: 60 Hz
Electricity Consumption: 200VA
Size: 350 (W) x 200 (D) x 320 (H) mm
Weight: 13 kg / 28 lbs
Noise Level: Quiet, Less than 60dB
Warranty: Twelve (12) month warranty
NOTE: AquaGlo is not a medical device, is not approved by the FDA, and does not treat medical conditions.